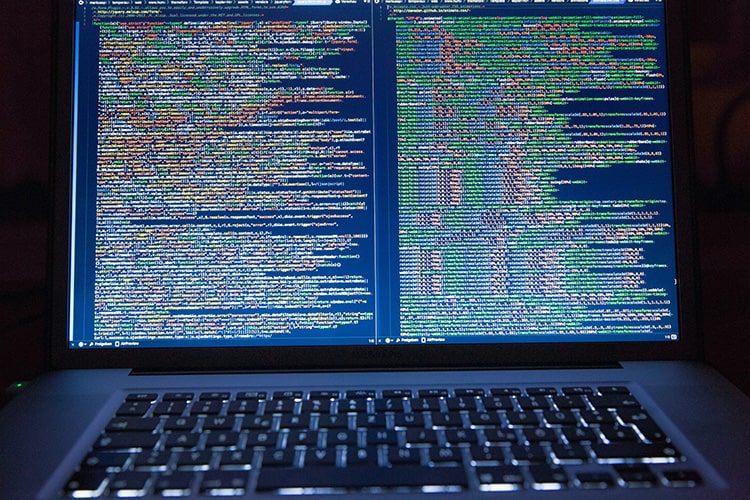 Citation is the practice of acknowledging the contributions and concepts of others that you've incorporated into your work, enabling readers to verify the source of the information. Appropriate citation practice is crucial to avoid plagiarism and to add credibility to your work.
A citation style guide offers standardized formats for referencing various types of sources. Most widely used citation styles include Modern Language Association (MLA), American Medical Association (AMA), American Psychological Association (APA) styles.
Below are a few tips to cite sources effectively:
Identify the source type (e.g., book, article, website).

Choose an appropriate citation style and format (e.g., APA, MLA, Chicago manual style).

Format in-text citations within your text.

Create a reference list or bibliography using citation generators or management tools to streamline the process.
Citation generators such as EndNote, Mendeley, and RefWorks can be used to format in-text citations and to generate a bibliography.
What is a citation?
As mentioned above, citation is the process of acknowledging the sources of information used or referenced in your own writing, or research. Additionally, it directs the readers to the source by providing details such as author name, title, publication date, and relevant page numbers.
Why do authors cite sources when writing papers? Importance of citation:
Citing sources is an integral part of research work and is essential for fostering academic integrity. Authors cite sources in their papers for several crucial reasons.
Maintaining the integrity and credibility of academic research.

Demonstrates One's Research Skills.

Allows readers to delve deeper into the source.

Prevent plagiarism and ensure ethical research practices.
In essence, citations enhance the quality, reliability, and integrity of scholarly papers. By citing sources, individuals contribute to the collective knowledge of their field.
When do you need to cite sources?
Citing sources is necessary whenever you incorporate someone else's ideas, words, or data, into your work. This includes direct quotations or paraphrases, data, and images, from books, journal articles, websites, or any source that is not your original creation. Additionally, you should cite sources when you reference others' work to support your arguments, provide evidence, or give context to your content. In short, cite sources whenever you rely on external information to enrich your own work.
In-text citations
In-text citations (or in-text referencing) refer to the inclusion of source details in brief within the text. They are mostly presented in parenthesis with the author's last name, the publication year, and page numbers and allow readers to locate the corresponding entry in your bibliography or reference list. This can be achieved using In-text citation generator tools.
Examples:
Heavy social media use can be linked to depression and other mental disorders in teens (Asmelash, 2019).
Bibliography
An annotated bibliography is a crucial part of academic research that provides a list of cited sources with brief, descriptive annotations. Each annotation provides a concise summary of the source's content and its relevance to the research topic. Annotated bibliographies help researchers in providing insight into the available literature, facilitate effective literature reviews and aid in the organization of research projects.
Below is an example of an annotated bibliography:
Clinical chemistry is the most widely used testing in clinical laboratories (Fei, 2016).
Bibliography
Fei, Y., Wang, W., He, F., Zhong, K., & Wang, Z. (2016). Imprecision Investigation and Analysis of Routine Chemistry in China. Journal of Clinical Laboratory Analysis, 30(5), 444–450.
Types of Citation
Although there are different types of citation, the three most common citation formats are parenthetical, numerical, and note citation format.
In parenthetical citation style, parentheses are used to enclose the author's last name and the publication year.
"This is the format for parenthetical style (Author, Publication year)"
In numerical citation style, each source is assigned a number, which corresponds to the respective source details in the reference list.
"This is the format for numerical style [1]"
Corresponding bibliography:
[1] Author name. Article title. Journal name. Publication date, Volume; page number
In the note citation style, footnotes and endnotes, are used to reference sources or provide additional information.
"Examples of fullnotes1 and short notes2"
1.Author full name. Article title. Journal name publication date; volume: page number.
2. Author last name. Article title, page number.
Most popular citation styles
Although there are several citation styles, the most popularly used ones are APA, MLA, and the Chicago Manual style.
APA style:
For In-text citation: (Author's last name, publication date)

For quote from the source: (Author's last name, publication date, page number).

If the author's name is mentioned in the text: Author name (publication date)
MLA Style:
For In-text citation: (Author's last name and the page number)

If the author's name is mentioned in the text: Author name (page number)
Chicago manual Style of citation:
Notes-bibliography format: Numbers in superscript that correspond to the full citation in the bibliography are used for in-text citations.

Author-date format: (Author Last Name Year, page number).
Further examples of different citation styles are presented in the last section.
What citation style to use for a research paper?
The citation formats vary with the discipline of research.
Citation style for Political Science:
In Political Science, three standard methods of citation are followed: 1) in-text/parenthetical, 2) footnotes, and 3) endnotes. The most commonly used citation styles are the Chicago manual style, MLA, American Political Science Association (APSA), and the APA style.
The APSA style is a variation of the Chicago manual style and follows the author-date citation format. It also allows the use of footnotes or endnotes to provide additional information or commentary. The reference list at the end of the paper should provide full details of all the sources cited in the paper, arranged alphabetically by the author's last name.
Citation style for Economics:
In the majority of economics journals, the author-date system of references is followed as used by the American Economic Association. In this system all references to sources are cited in the main text, using the authors' last name(s), and the year of publication. The complete source information is presented alphabetically in the bibliography by author's last name(s).
Citation style for Business:
For research papers related to Business, History, and the Fine Arts, the most commonly used reference formats are APA, MLA and the Chicago manual style is used.
Citation style for Engineering:
For engineering-related articles, the most commonly used citation style is the Institute of Electrical and Electronics Engineers (IEEE) style. This citation style is preferred due to its precision and clarity, as it aligns with the technical nature of engineering disciplines.
Citation examples
Below are some examples of the most commonly used citation formats for journal articles:
APA format example
| | |
| --- | --- |
| In-text citation | (Cruz, 2017) |
| For a quote/phrase used from the source | (Cruz, 2020, p. 67), |
| Cruz, F. F., Rocco, P. R., & Pelosi, P. (2017). Anti-inflammatory properties of anaesthetic agents. Critical care (London, England), 21(1), 67. | According to Cruz (2017),… |
| Entry in the reference list | Cruz, F. F., Rocco, P. R., & Pelosi, P. (2017). Anti-inflammatory properties of anesthetic agents. Critical care (London, England), 21(1), 67. |
MLA format example
| | |
| --- | --- |
| In-text citation | (Cruz 67) |
| For a quote/phrase used from the source | According to Cruz (2017),… |
| Entry in the reference list | Cruz, Fernanda Ferreira et al. "Anti-inflammatory properties of anesthetic agents." Critical care (London, England) vol. 21,1 67. |
IEEE format example
| | |
| --- | --- |
| In-text citation | [1] |
| Entry in the reference list | [1] D. V. Lindberg and H. K. H. Lee, "Optimization under constraints by applying an asymmetric entropy measure," J. Comput. Graph. Statist., vol. 24, no. 2, pp. 379–393, Jun. 2015, doi: 10.1080/10618600.2014.901225. |
Chicago format example (Chicago Manual of Style 17th edition)
| | |
| --- | --- |
| Notes-bibliography in-text citation style | Their study findings were interesting.1 |
| Author-date style | (Doe 2020) or (Doe 2020, 45) |
| Footnote/Endnote Citation | Jane Doe, The Art of Writing (Chicago: University of Chicago Press, 2020), 45. |
| Bibliography Citation: | Doe, Jane. The Art of Writing. Chicago: University of Chicago Press, 2020. |
AMA format example
| | |
| --- | --- |
| In-text citation | (Cruz et al. 2017) |
| Entry in the reference list | Cruz FF, Rocco PR, Pelosi P. Anti-inflammatory properties of anesthetic agents. Crit Care. 2017;21(1):67. |